All parts of the garage doors are important. Each plays a role in its operation. Any problem that you may have with these parts could affect the overall function of the entire door. The garage door springs are one of these parts. Our company is the leading service provider when it comes to any door springs issues.


Let the Pros Do the Job for You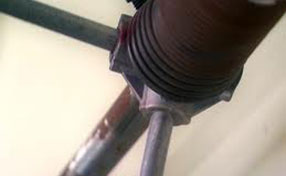 The torsion and extension garage door springs receive a lot of tension all the time. Every time the door is opened, these springs carry the weight of the door, which is why they are usually the first parts to break. If your overhead door springs get broken, we don't recommend attempting to fix it on your own. It is wise to allow experts to handle such issues which may be dangerous to your safety if approached with improper knowledge and experience.

Garage door broken spring repair should never be done by non-professionals. This is because these springs could easily snap, which may cause serious injuries and even death. There have been instances in the past that unfortunate events have happened because of owners trying to do torsion or extension springs repair. Unless you're highly trained and experienced in this field, we strongly advise to leave it to the experts; and that's "Garage Door Repair Sachse".

If you're having difficulties opening and closing your garage door, it's most probably an issue with the springs. Our technicians diagnose the problem to determine its main cause and quickly work to immediately resolve them. If the springs require replacement, we have the proficient training, experience, as well as the tools to do the job efficiently without putting anyone's safety at risk. We have partnered with leading spring manufacturers in the industry to provide you quality spring replacements, whether you prefer a galvanized or oil tampered products. In addition, we fix and replace extension spring pulleys and cables.

Aside from spring concerns, our company offers expert assistance in all types of garage door and opener problems. Other services we provide are door installation and maintenance, programming, and fixing bent tracks. We operate 24/7 so rest assured that we will be there for you anytime you need our service. All of our technicians are carefully picked to ensure that you only receive superior help each time you call.

Our company is always ready to provide expert service. Send us an e-mail or give us a ring if you need our assistance.