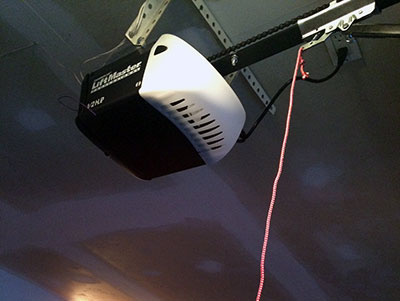 One of life's top conveniences is automation. Heavy garage doors need not be lifted or closed manually, for they can now be opened or closed with the help of motorized devices called garage door openers. However, actual lifting power does not come from the device, but from the counterbalance springs that are under tension. These are attached to the door, and the opener is the one that provides some force that controls the reach of the door as it opens or closes. Openers have already come a long way, for they now possess more advanced features that offer safety and security for consumers. Some of these include the rolling code technology, vacation options, keyless entry pad that retain biometric data and multiple door systems.
Our superiority as garage door repair experts is shown in services
Garage Door Repair Sachse has a team of experts who are familiar with door openers old and new. They specialize in garage door repair, and that includes troubleshooting of Liftmaster, Chamberlain, Sears or Genie opener. Regardless if you are using a chain-driven, belt-driven or screw-driven type, our dedicated technicians promptly help you. If you have already bought an opener, we help you install it. It is important for this device to be properly installed since if adjusted incorrectly, it can exert strong force or prevent the door from reversing during an emergency. The safety reverse system must always function properly to ensure safe operation of the door.
If your opener malfunctions, you do not need to buy a new one immediately. Our ardent technicians at "Garage Door Repair Sachse"help you fix common to complex problems, including irregular noise, misaligned safety sensors, remote control programming, sensor replacement, and many others. With us, be confident that your valuable opener is in good hands for our accomplished technicians are well trained and highly experienced. Once you think you require the help of our professional team, we swiftly arrive with state of the art parts necessary for a faster work turnaround. We are here to help preserve the convenience of your modern opener by providing the right solutions for any problem. Call us today for a free estimate of service.